Not all display case manufactures are created equally and this is even more important today compared to 15 years ago.  The internet h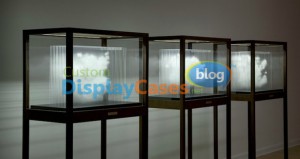 as opened so many doors for legitimate business but also amateurs.  Our company has over 30 years experience in the manufacturing of high quality museum display cases that are made to individual specifications.
www.CustomDisplayCases.net is a company owned and operated by the Custom Display Group located in Laredo Texas.
Come and visit us!