Counter display cases are a great choice when it comes to saving money. Most of them are not differentiated due to their ease of use.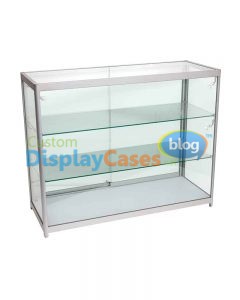 One use of these display cases is to accommodate them in various forms to display items. In them you can place anything from sweets to antiques.
Their main characteristic is their wide doors with security for storage. In addition to all this, they have aluminum finishes.
Their glass can be reinforced or anti-scratch. These last two options will make your counter showcases anti-theft. Thus taking care of your budget to spend on expensive cleaning liquids.
If you want information, just contact us!