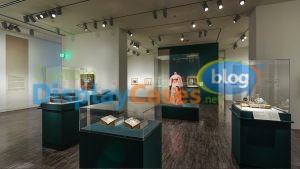 The museum display cases are specially designed for each exhibition.
Most of them are made up of measurements that you always dictate, but we also have pre-designed models. These designs can also be modified by you. In addition, our showcases have various mechanisms that will prevent theft and accidents with objects inside them.
Museum display cases are often a great option when we talk specifically about museums. However, they are a good choice when it comes to exhibitions as well or small halls of fame.
One of the best we have is the one that will keep intact the object you want to keep. Also known as a museum display case with temperature control. This vitrine has as function to maintain a controlled temperature for the conservation of the object. In addition, it has security systems that will be impenetrable and reinforced glass.
A museum display case with history
All of our display cases have history thanks to you! If you want more information, just contact us!