Category Archives:
Cannabis Display Cases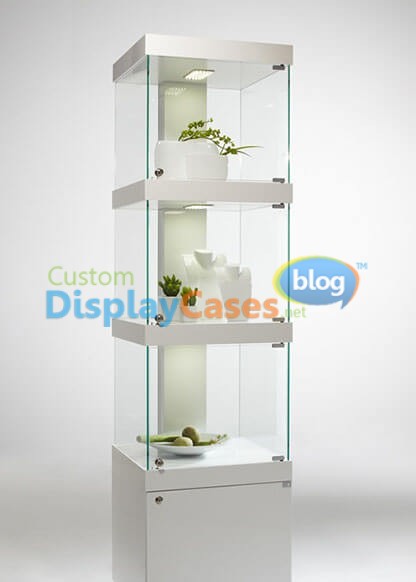 In the business of selling showcases we have always found some flaws.
It is very common to find pages and factories where the prices of the showcases rise excessively.

With us there is always an exception, besides offering you different payment facilities and free quotes, we offer you the best prices in the market of showcases.

Our service is the best and our showcases, without hesitation also.
If you have an order or need a quote, please contact us. However, we have a design just for you.
California was the first state to legalize medical marijuana back in 1996, since then a strong momentum is moving the legal cannabis industry forward and California is one of the biggest world's regulated cannabis markets. New marijuana / cannabis business, medical and recreational cannabis dispensaries and grow shops among others are opening and joining this business in the Golden State. The engineers and designers of Cannabis Display Cases –established in the United States more than 20 years ago- have been working very hard since the beginning to create the most attractive, feasible and compact cannabis display showcases, cannabis display cabinets and cannabis display cases in the market. These showcases are perfect for displaying the typical items you can find in a marijuana / cannabis dispensary.
Cannabis suspended display case and cannabis pedestal display case. Nowadays this market is very demanding because new products are appearing and the cannabis display cases need to be redesigned. We listen to our customers' needs to create innovative cannabis dispensary display cases in Los Angeles,. to please the fast growing demand and we have models of very diverse dimensions for different purposes (you can see all the different models visiting the catalog in www.cannabisdisplaycases.com and find the one you need). To provide the best service to our clients Cannabis Display Cases engineers will help to take the measurements and compile the customized expectations of the client, so they can make showcases just the way the client needs to display the cannabis pots, grinders, pipes and more. Through these 20 years of experience working in Los Angeles, Cannabis Display Cases has grown together with their clients and we have a clear goal: we want to achieve the excellence of the user experience so our cannabis display cabinets and cannabis display cases models continue improving to give the best solution for every single purpose, solving special customer demands.